Experience the leisure of patio furniture
Views: 1 Author:Site Editor     Publish Time: 2020-01-01      Origin: Site
Experience the leisure of outdoor sofa patio furniture
From the beginning, the original purpose of creating patio furniture is to provide convenience for outdoor activities. However, with the continuous spread of living space, the concept of outdoor furniture is also advancing with the times. According to the outdoor furniture room decorator of Shenzhen kangford Garden Furniture Co., Ltd., the outdoor places such as garden, grassland and platform are actually rooms without walls and roofs. They are an extension of the life aspect, a part of the overall liquidity design and the second private space in the leisurely world.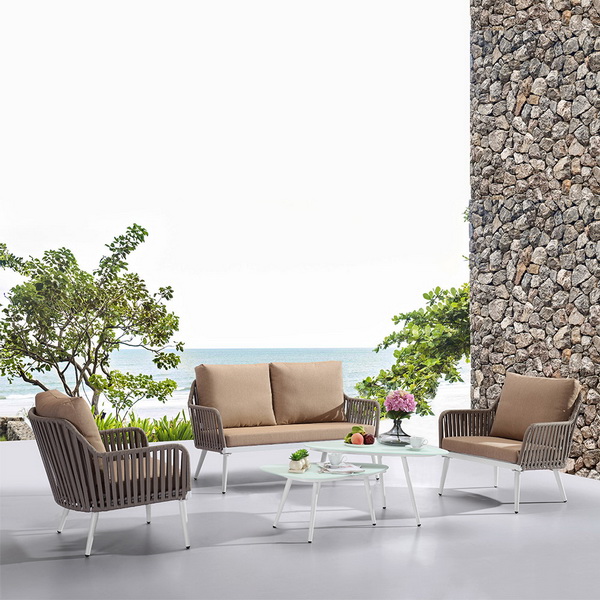 Therefore, patio furniture should not only have the functions of entertainment, relaxation and play, but also allow people to enjoy the lake scenery while enjoying the party fun, ingeniously link the natural scene and home life, and reflect a life style close to nature. The key of kongfu rattan furniture is embodied in the mould design of outdoor furniture.
In the design of patio furniture, first of all, the user's inner feelings are put in the first seat, with the theme of line shape, arc, plant and other bods to create a comfortable space formula; second, outdoor furniture such as sofa or chair is based on the curve of human body and its own material properties to create a rhythmical overall shape, so that the body and mind can fit perfectly and transmit leisure Comfortable home mood.
rope furniture
rope outdoor furniture
rope garden furniture
rope and chair
rope patio furniture
wegner rope chair
outdoor furniture rope
rope furniture collection
woven rope furniture
nylon rope chair